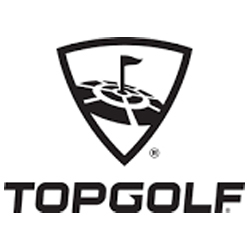 Topgolf-Cincinnati
Cook
Sorry, this job has expired.
West Chester, OH, United States
Health Insurance, Flexible schedule
Topgolf is currently hiring for Cooks for West Chester, OH location.
$300 Sign-On Bonus & Referral Bonuses!
Cooks provide high-quality, best-in-class, culinary offerings to delight our guests. Our Cooks are responsible for prepping, cooking, and presenting our guests with delicious food that has been made to order with loving care.
We take pride in our kitchen, our recipes, and our high standards. Consistency is of utmost importance. We want our guests to have the exact same meal - the same textures and the same flavors - no matter which location they visit.
Our kitchens are the most hygienic and organized you'll find anywhere. And our teams bring passion, creativity to work every day!
Responsibilities
How You'll Do It
Prepare and cook delicious meals following our recipes
Flexibility to work several different stations (Grill, Pantry, Fry, Prep, Flattop, Sauté)
Keep your station stocked, prepared, and clean
Work as a team in a fast-paced environment
Qualifications
What We're Looking For
Ability to work in a fast-paced environment
Ability to perform simple math calculations and follow directions for equipment and recipe production
Ability to speak and listen to Associates and Chef's for cooking instructions
Ability to stand and exert well-paced mobility for the duration of a scheduled shift
Ability to stand and walk for extended periods of time
Ability to lift items weighing up to 50 lb.
Ability to stoop and bend
Ability to work in high-temperature conditions (up to 100 degrees) for extended periods of time
Hand coordination and dexterity for rapid production
zgmbdu67exbf
643627344